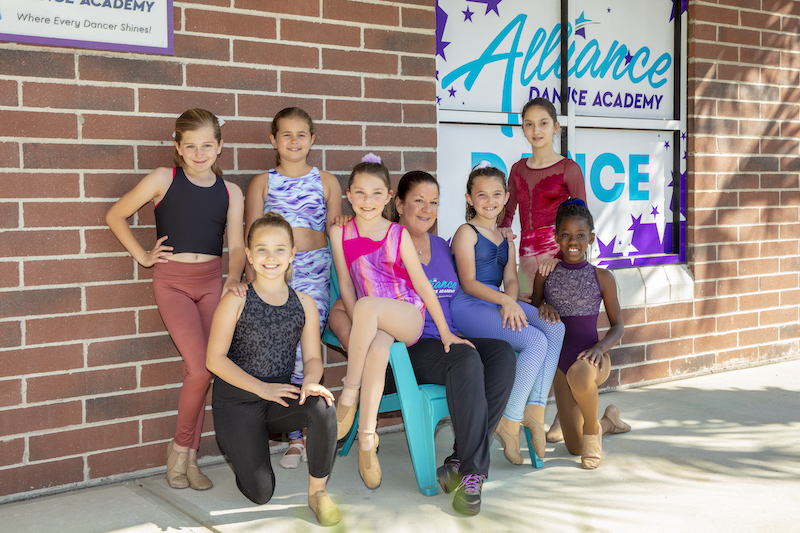 It's not easy to make a star.
In the cosmic sense, it's a process of time and pressure, a cosmic ballet of swirling dust and gasses that coalesce into something dazzling. This can take millions of years, the forces of gravity coaxing this magnificent heavenly spectacle into being.
It's not easy to make a star, but it's worth it. Without this heavenly dance, the night sky wouldn't be anywhere near as beautiful.
Here on earth, making a star takes a similar amount of time and effort. It takes discipline, it takes motivation, it takes a skilled teacher, and it takes decades of experience. It starts with a gift, natural talent ingrained in a child from birth. It takes coaxing that gift to its fullest potential. And, yes, it takes time.
It's not easy to make a star here on earth, either, but the resulting supernova of talented expression makes the whole process worth it. Few people know this better than Rochelle Clarkson, owner of Alliance Dance Academy. For her, it's not just about the entire constellation of STARS she's helped create. It's about the journey they go on as they shoot skyward.
"A lot of our STARS, our competition dancers, start out just dancing recreationally. When they walk through the door, they're here because mom said this is where they're going," she said. "And some of them fall in love with it and do it their whole life. Some of them dance until they join soccer or karate or something else, but some of them end up making a living at it. I've taught kids who have done all those things."
For those kids who are just in dance for a time before chasing that next interest, Alliance represents a chance to have some fun, explore the art of movement and learn from some of the best. But for those who pursue dance, Alliance Dance Academy represents the best environment for starting their journey.
And just as the stars in the sky are formed from a precise mixture of cosmic dust, gasses and gravity, the STARS at Alliance are forged using a specific recipe. Does it always start with innate talent? No, but that helps. Perhaps the most fundamental starting point is the desire for greatness.
"It's got to be their passion. It has to be something they just can't live without," Clarkson said. "They have to have the work ethic to make it happen."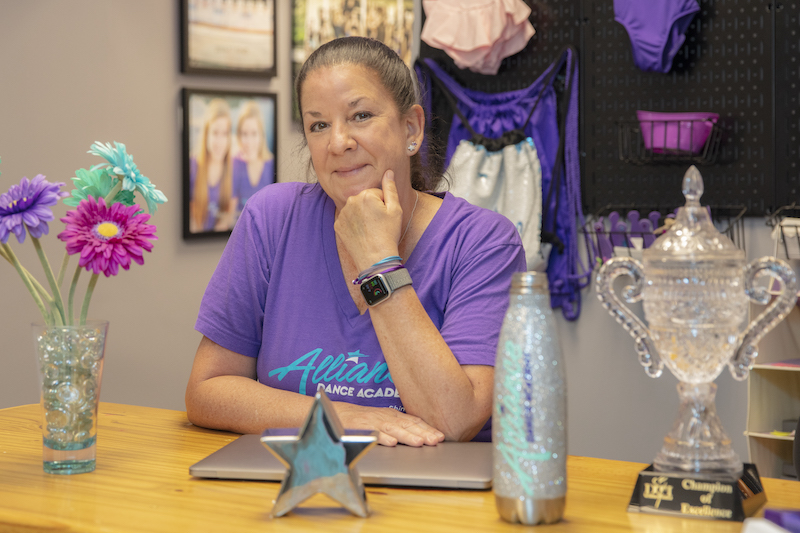 Whether born innately or cultivated through studied practice, this passion for dance requires one key ingredient. It's the one ingredient Alliance can't provide directly, but Clarkson has learned that parents need just as much discipline as kids to create real success.
"You have to have the parents' support and trust," she said. "If parents are trying to cut corners, and this is what the child wants to do for a living, it's probably not going to work."
But a desire to dance and the support of family are just the beginning. To truly create a star takes experience and a willingness to expose a young student to the wider dance world that exists far beyond the boundaries of the Lowcountry. It's in this that Clarkson and the entire team at Alliance Dance Academy truly shines.
"I've taught dance since I was 18 (for over 40 years). And just like any other business, it's all in connections. It's all in who you know," she said. "I have to offer my students opportunities outside of here, and those opportunities come from the people I've met through the years."
Before moving to the Lowcountry to found Alliance Dance Academy, Clarkson taught for decades at a large studio outside of Orlando she owned, training the future dance stars of Walt Disney World and Universal Orlando. Some of those students wound up as some of the industry's brightest stars. She has former students that have danced on Broadway, Cruise ships, and with numerous conventions. Casper, a one-time student/teacher of Clarkson's has gone on to be a master hip hop dance teacher and returns to teach regularly at ADA.
"I call him a kid, but he's 40 now. He teaches internationally, choreographs for Disney, travels with conventions … teaching dance is his life. That's all he does," Clarkson said.
The same story goes for Katy another star Clarkson helped create. A dancer/choreographer/producer with credits, including Cirque shows in Vegas and working with Jennifer Lopez, she is a regular visitor and master teacher at ADA. "She's come every summer since we opened," Clarkson said. "She's a crazy busy person who only guest teaches at a handful of studios, and we happen to be one of them."
Hearing her speak about these former proteges turned stars, the pride is palpable in Clarkson's voice. She places just as much value on the talented dancers she has created as she does on the young stars who come to her studio every day. Some of them will go on to greatness. Some of them will simply have a great time.
But either way, the opportunity is there for them. The ingredients are all in place. The passion and parental support are what they bring with them. The experience, the discipline, the training and the exposure to some of the dance world's biggest talents is what they'll receive in return.
It's not easy to make a star. And yet, it happens every day at Alliance Dance Academy.
Alliance Dance Academy is located at 39 Persimmon St., Suite 404, Bluffton. Call (843) 757-8277 for more information or visit alliancedanceacademy.com.